---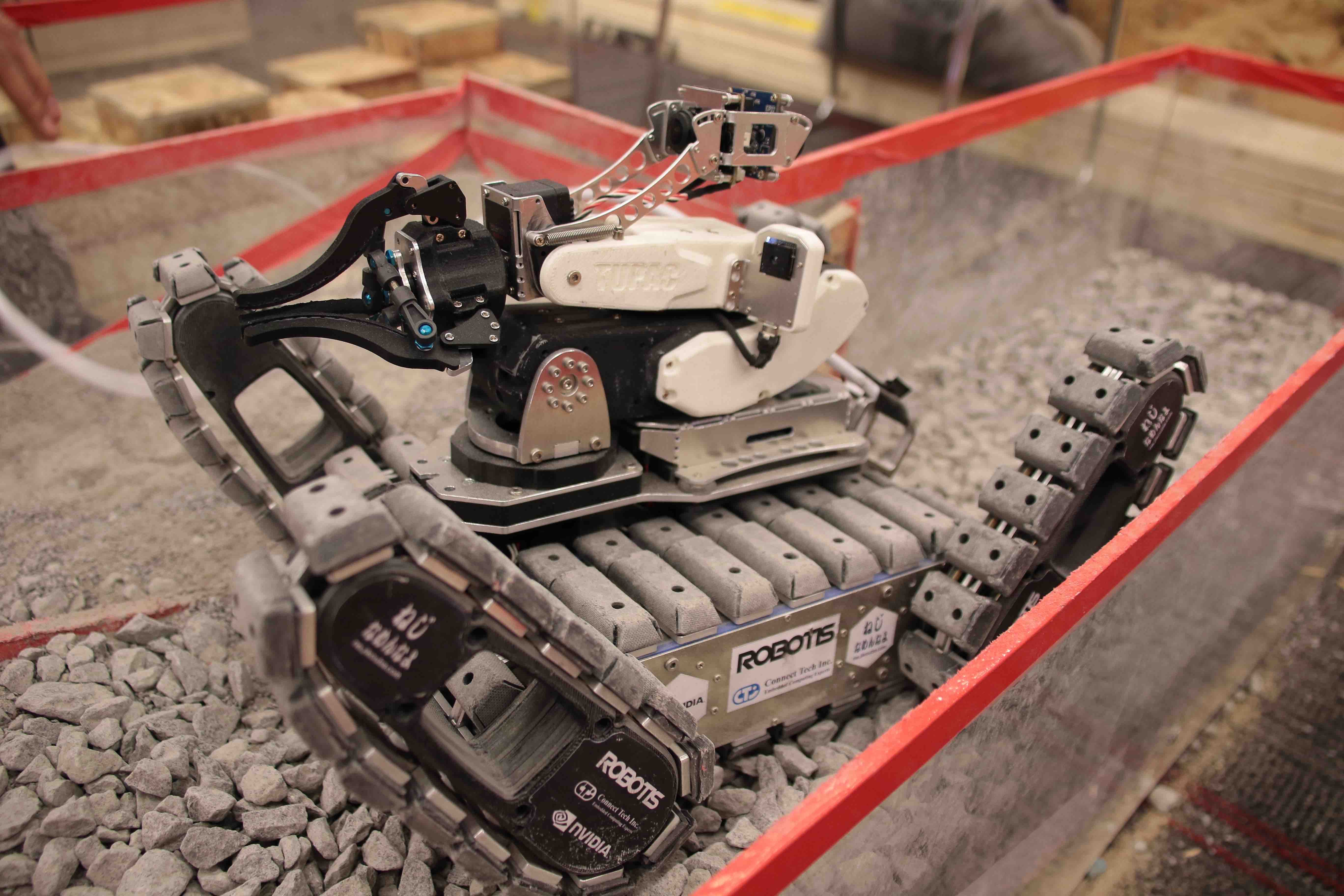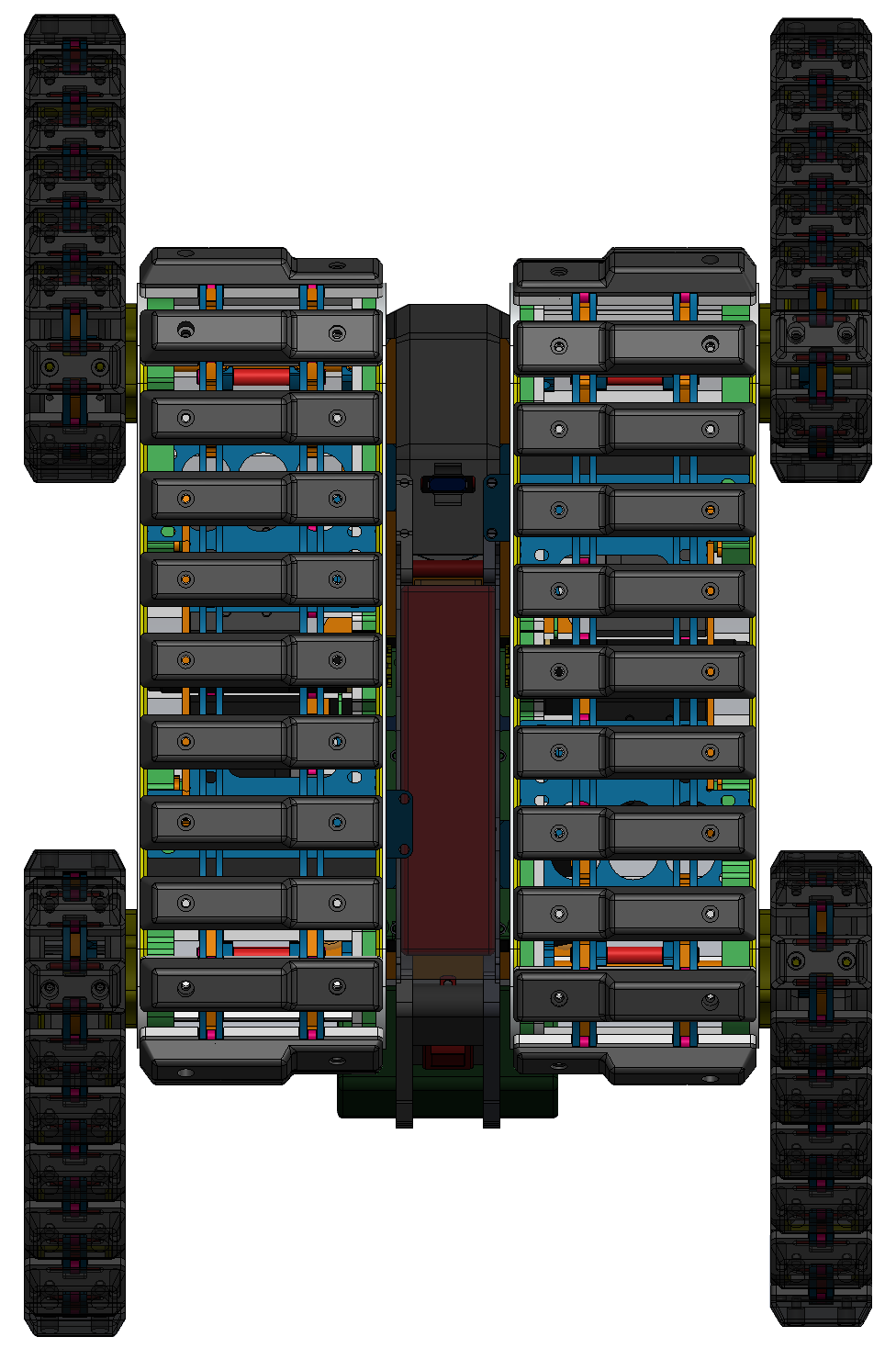 Giant Crawlers
The new giant crawlers are designed to be 143% larger than the last year model, and more robustly. This new crawlers are able to run on the uneven field and steps more easily.
Powerful Actuators
The robot has 4 maxon RE16+GP16A gearmotors and 4 DYNAMIXEL XL430 servo motors for crawlers and flippers. The servo motors used last year were some problems in quality. DYNAMIXEL XL430 servo motor is designed for robot applications. This motor satisfies the quality requirement. Moreover, this motor can read and control own torque by itself.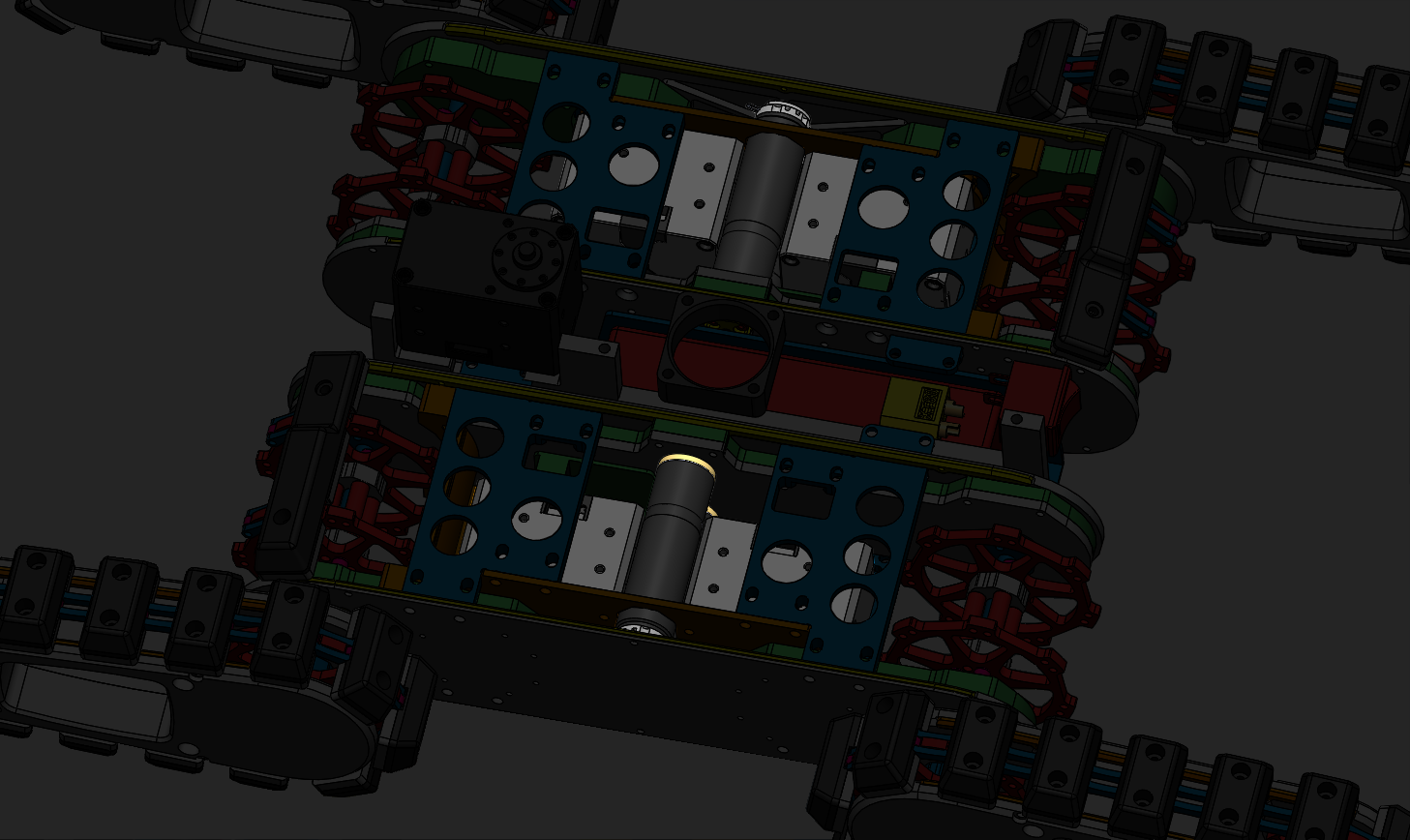 3D-Designing and 3D-Printing
This robot designed with 3D-CAD. When the mechanic assembled the robot, the mechanic could assemble easily.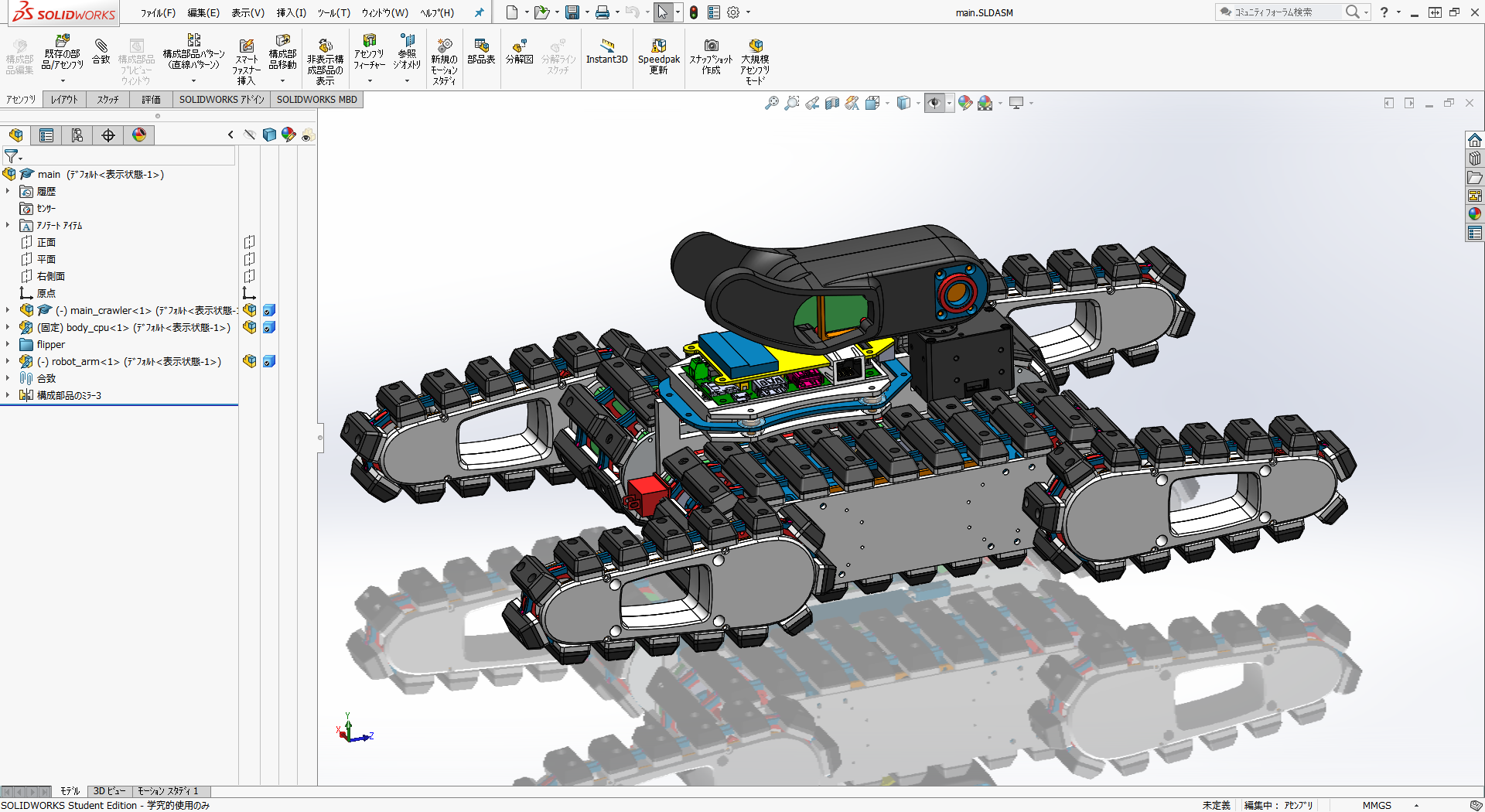 Some parts of the robot were made with 3D printer. Grips, which are consumables are one of them. We have to replacement parts for consumables, but anyone who has 3D printer can make this.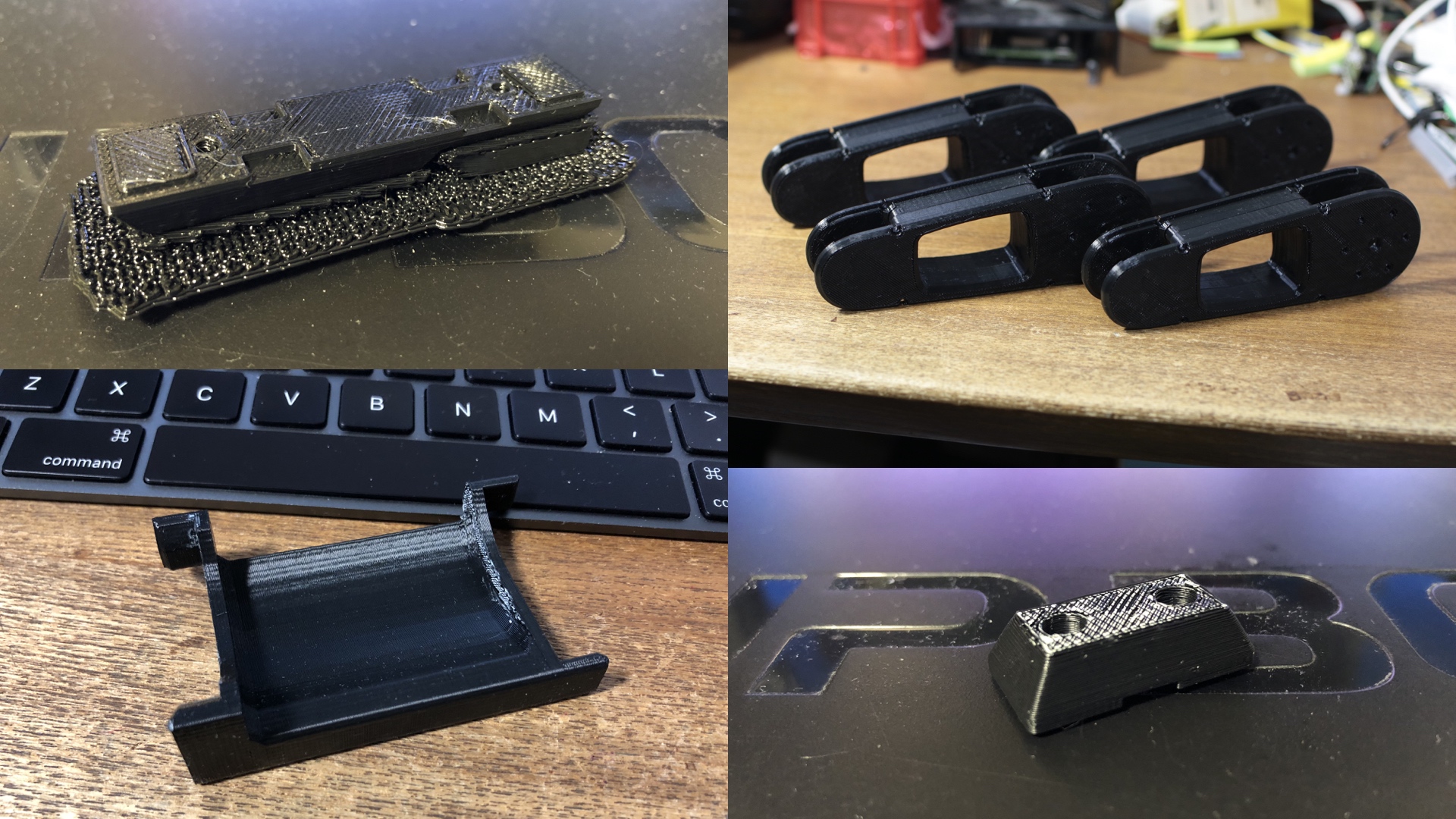 Rapidly Processing
We use NVIDIA Jetson TX2 as CPU and LPC11U35 as coprocessor. Jetson find hazmat labels by computer vision, transfer the camera's picture and voices to operator's laptop, and output the voice audio. Coprocessor read IMU and estimate attitude, controll motors and a character LCD, and watch the battery voltage.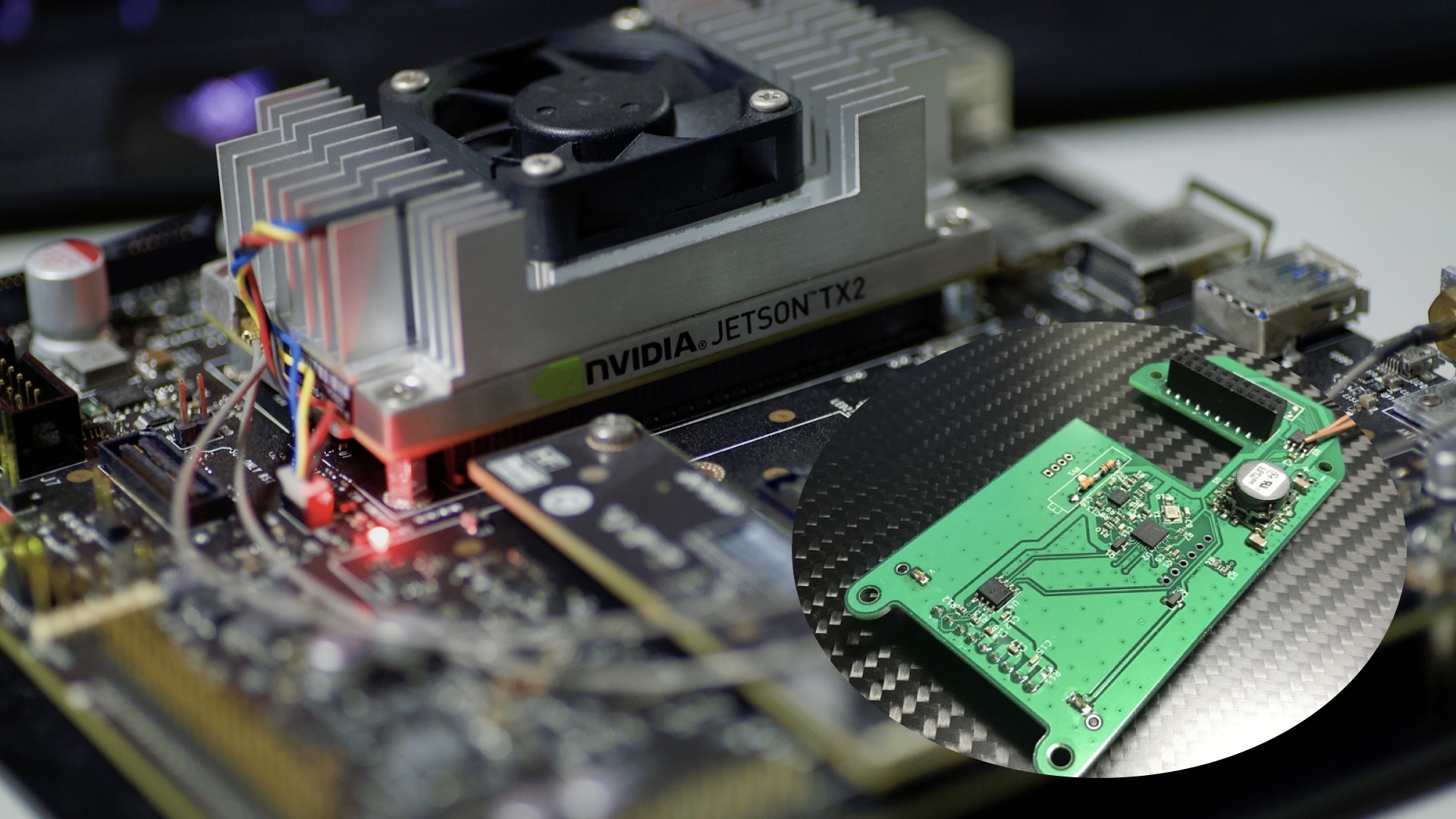 Estimate Attitude
Last year, the robot has no sensors and operator could not know robot's attitude. So this year's robot has a MPU9250 as a inertial measurement unit (IMU).
Triple Communication Route
This robot has 3 communication routes between CPU and coprocessor, USB, I2C, and UART. If one route be disable, CPU and coprocessor can communicate via another route.
---
3D View
---
---
Specifications
---
Actuators
7x DYNAMIXEL XM-430 servo motors
3 x Futaba RS304MD servo motors
4x maxon RE16+GP16 gearmotors
---
Processors
NVIDIA Jetson TX2
LPC11U35
---
---
---
Graphics
NVIDIA Pascal™, 256 CUDA cores
---
Network Connection
Wi-Fi
802.11ac Wi-Fi wireless networking; IEEE 802.11a/b/g/n compatible

Ethernet
10/100/1000BASE-T Gigabit Ethernet
---
Camera
Color camera
Maxmam resolution: 1280x720 (px)
Frame late: 30fps

LWIR camera
Maxmam resolution: 160x120 (px)
Frame late: <8.7fps
Wavelength: 8 to 14 (μm)
Thermal sensitivity: <50mK
---
Audio
Monaural speaker
Monaural microphone
---
Battery
27.75-watt-hour lithium-polymer battery
---
---
Control Interface
Xbox Elite Wireless Controller